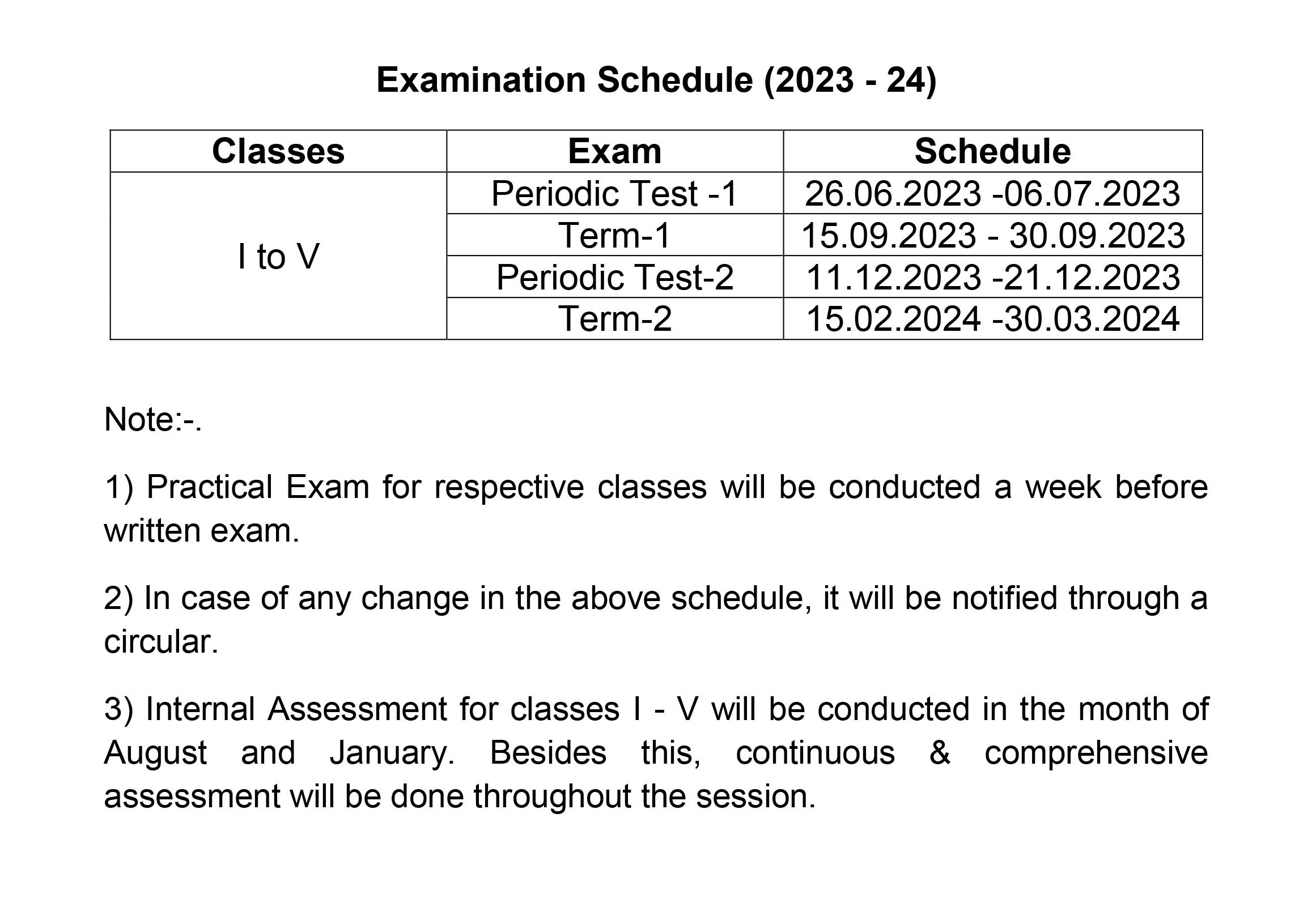 Examination Schedule 2023-2024
Classes
Exam
Schedule
I to V
Periodic Test-1
26-062023 to 06-07-2023
Term-1
15-09-2023 to 30-09-2023
Periodic Test-2
11-12-2023 to 21-12-2023
Term-1
15-02-2024 to 30-03-2024
Note:-
1) Practical Exam for respective classes will be conducted a week before written exam.
2) In case of any change in the above schedule, it will be notified through a circular.
3) Internal Assessment for classes I-V will be conducted in the month of August and January. Besides this, continuous & comprehensive assessment will be done throughout the session.